Millions of Canadians have yet to experience a recession. For many others, it will be an unwelcome reminder of the economic struggle they have experienced in the past. For those who plan to buy a home sometime soon, the prospect of a recession can be particularly daunting. If you're in the market to buy a house during these uncertain times, we can help you prepare for the unexpected.  
A recent Harris Poll of 1,116 Canadians revealed that a staggering 56% of respondents were worried about the present state of the Canadian economy. Are you one of them? If yes, don't miss out on what we can share with you today.  
In this blog, we'll dig deeper into how a recession is anticipated to affect the housing market. We'll also discuss our recommended steps to take if you want to buy a home while there is a foreseeable recession or during the recession itself.  
What is a Recession? 
A recession is when two successive quarters (or half a year) show a decline in the gross domestic product (GDP). Generally, a lower GDP increases unemployment while consumer spending decreases. Unfortunately, recessions are unavoidable – they are part of many countries (including Canada) normal economic cycles.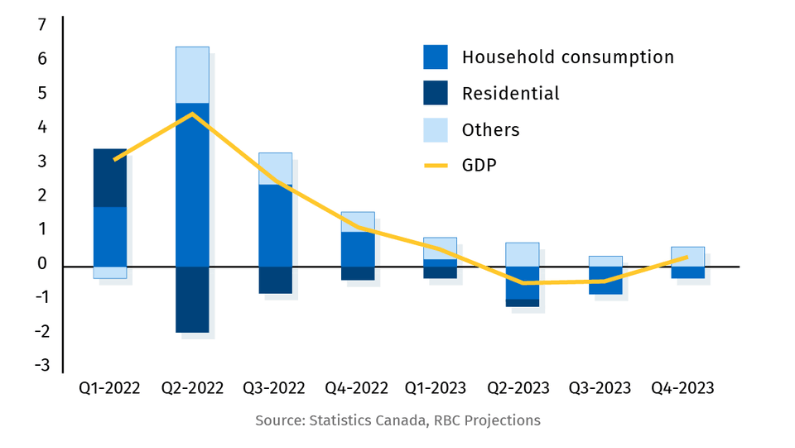 What We Learned from Previous Recessions  
Do house prices drop in a recession? Yes, but they don't go as low as you might expect. In 2008, for instance, the average Canadian home price decreased by only 0.2%. To understand what that means for our future, let's examine examples of past recessions in the U.S. that affected the Canadian economy, as well as add predictions for the future.   
The Great Recession (December 2007 to June 2009)
When most of us think about a potential recession, our minds are taken back to the Great Recession. This economic downturn was undoubtedly more severe than its four predecessors. It saw an unprecedented crash in home prices, primarily in the U.S., which ultimately triggered the start of an economic crisis.
The Recession of March to November 2000
A series of events, including the Y2K scare, the technology bubble burst, and the tragic terrorist attacks on September 11th, caused the brief economic recession of 2001.   
Ahead of the new millennium, a short economic boom occurred as people and businesses purchased Y2K compliant computers out of fear that many would cease functioning when transitioning from 1999 to 2000.  
The Recession of the Early 1990s (from July 1990 to March 1991)
In the early 1990s, a brief economic recession was instigated by the U.S. Federal Reserve's restrictive monetary policy that sought to decrease inflation levels and an oil price spike due to Iraq's invasion of Kuwait. Because of these two factors, the economy stalled for nine months as oil prices skyrocketed.  
Recessions in the Early 1980s: January 1980 to July 1980 & July 1981 to November 1982
The economic recession of the early nineties had its roots in a drop-off in oil supply and the Bank of Canada's anti-inflation policies. This caused stagflation: an unfortunate mix of high inflation and economic stagnation.  
Is a Recession a Good Time to Buy a House?  
Buying a home during a recession is usually a good idea as we often see lower housing prices. The number of people who decide to sell their homes due to financial difficulty increases, which creates a larger supply of houses for sale on the market that results in lower prices.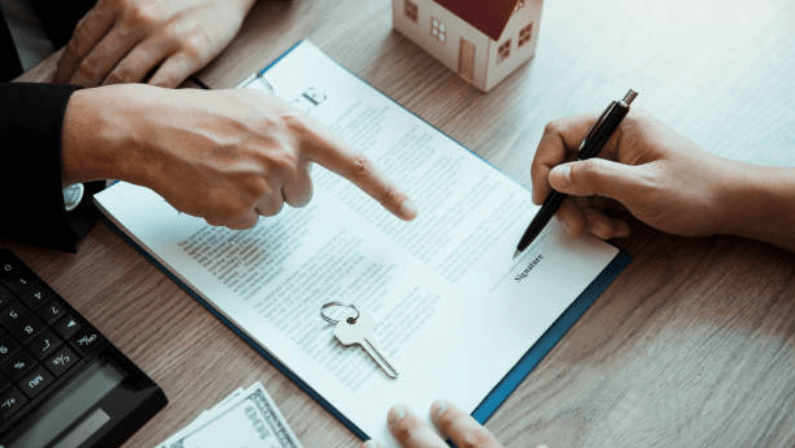 Advantages Of Buying a Home During a Recession  
There are advantages to buying a home during a recession.  
Here are some benefits to consider: 
Lower Housing Prices
During a recession, there will likely be fewer potential homebuyers. As such, homes tend to stay on the market for longer, and sellers are more inclined to reduce their listing prices to make them easier to sell. Because of this oversupply, you could find yourself snagging your dream property at a price you can afford.
Lower Mortgage Rates  
When the economy is in a recession, it's not unusual for interest rates to be lowered as an economic stimulus for people to spend more. Usually, banks take the lead and reduce mortgage rates, too. Overall, you will pay less for your home if you have a lower mortgage rate.  
Less Competition in the Market 
Times of recession can place people in a financial predicament, making it nearly impossible to purchase a new home. However, for those who are still able to purchase a home, this is often a good time to do so because there's less competition within the market and prices are competitive.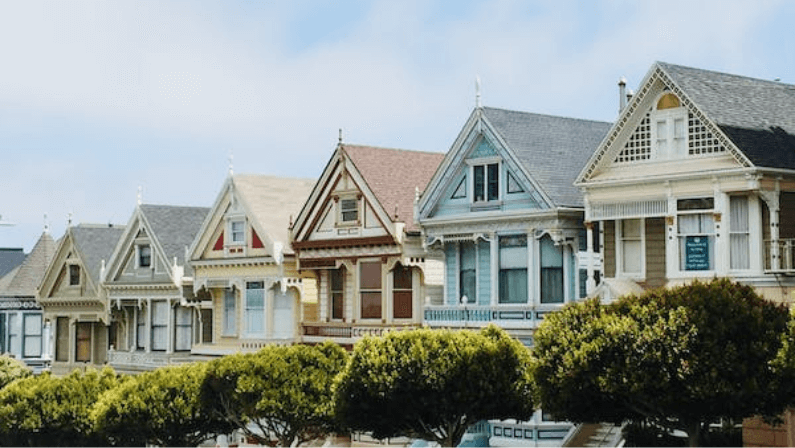 More Home Options 
When individuals experience financial difficulties, they may decide to sell their homes quickly. This causes an influx of houses available for sale in the market, giving buyers more choices when looking for their perfect home.  
You Can Take Your Time
When the market slows down, you can take your time with finding a new home. You won't compete with that many buyers, which gives you more time to look at more properties and compare prices.  
Seller Concessions  
Homeowners become understandably anxious when their property lingers on the market for a long time. You can take advantage of this situation by negotiating to have the seller cover costs such as closing fees.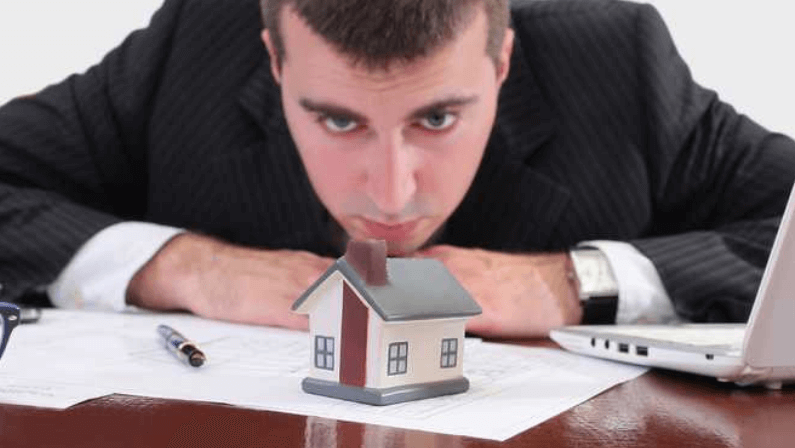 Cons of Buying a House During a Recession  
Despite these advantages, it's also helpful to consider a few things before deciding on buying a house during an economic downturn.   
Job Uncertainty   
A recession can cause job losses, making it difficult to secure a steady income and cover bills, including your mortgage. Before buying a home, you must ensure you have a stable job and secure income. 
Banks are Less Likely to Make Loans 
Banks are often more hesitant to lend money during a recession because of the uncertain economic future of individuals and businesses. This can make it challenging to secure a mortgage due to the additional documentation required that will provide further proof of income or assets.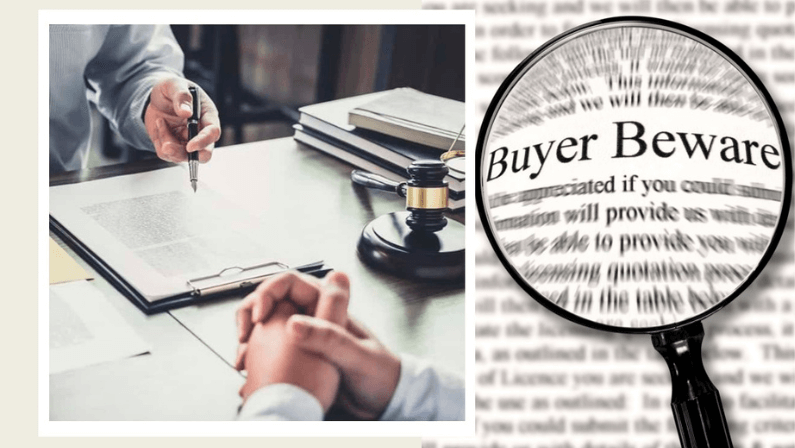 Title Issues 
Before entering into a home purchase agreement, be sure to double-check the title of the property. Suppose the previous owners have gone through a financial hardship that has resulted in debt, property tax arrears, or even foreclosure. In this case, there may be issues to address during the transfer of ownership and titles you would want to avoid.   
Having Difficulties Selling Your Home 
The housing market can suffer when there is a recession. If you need to sell your house during this time, it could be tough, and you may struggle to get your desired price.  
Prices May Continue Decreasing
Do prices go down in a recession? When the economy is in a recession, it can take some time for prices to regain. It could mean that you are investing in an asset that could continue to decline in value.  
Prices and Interest Rates May Continue to Rise
When the economy recovers, prices and interest rates can increase simultaneously. This can benefit some buyers, but it could still pose a financial strain when meeting your mortgage payments.   
Competition May be Stronger
As the economy improves, more buyers may enter the market which jacks up the price of properties. This can make it more competitive to purchase a home, and you might end up paying more for a property than you would in a recession.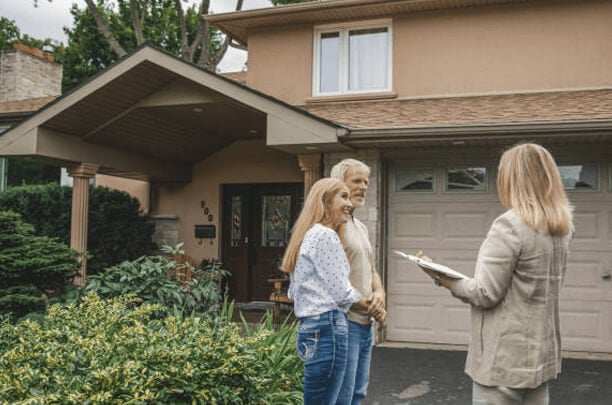 13 Expert Tips for Buying a House During a Recession 
Even during a recession, purchasing a home is worth the effort and time it takes. Having said that, ensuring you're prepared and ready for when the perfect opportunity comes will undoubtedly pay off in the long run.  
Here are some guidelines for buying a house during a recession. 
1. Be Prepared 
The first thing to think about when buying a home during a recession is to be prepared. To be well-positioned to take advantage of a deal on the spot, getting pre-approved for a mortgage, and having an attorney oversee closing paperwork is a wise action plan. Involving a home inspector and an insurance agent in the buying process is essential, too.   
2. Do Your Research  
Start your research to gain an understanding of the price range for homes in the region. It provides you with a clear view of what's too high and what's deemed low. This way, you can confidently make your decision.   
Check out recent home values and sales in the area you intend to buy. You can also look for properties similar in size and amenities listed on the market and keep track of how long they've been for sale. 
3. Know Why You're Buying 
Prospective buyers are often presented with valuable opportunities when the market is down. Before purchasing a property, evaluate why you are buying it and ask yourself if it is worth the investment.  
4. Have an Emergency Fund 
An emergency fund can also help when you're buying a home during a recession. Setting aside money to cover unexpected expenses is a wise move. This helps you stay afloat until you can recover financially or when the economy improves.  
5. Get A Pre-approval Letter
Once you've chosen a lender, you'll want to obtain a pre-approval letter if you intend to make an offer on your dream home. This letter states that all necessary financial documents have been presented and the mortgage approved by the lender for a loan amount that sufficiently covers the offer.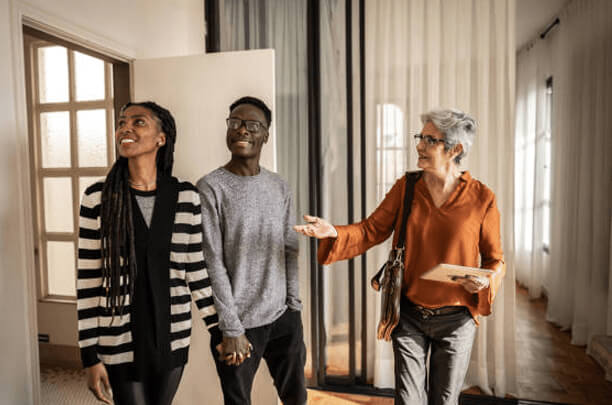 6. Watch for Motivated Sellers 
Look for motivated sellers when you're planning to buy a home during a recession. The best strategy to find them is by searching through the classifieds and online listings for properties that have been for sale for a long time.   
These could point you to sellers who are eager to offload their property and could be willing to negotiate on their price.   
7. Work with a Lender 
To get the best mortgage experience, applying for pre-approval and full underwriting from a lender before you begin shopping is recommended. A good loan officer or mortgage specialist will help walk you through the details, such as closing costs, ways to save money, and what your monthly payments will be to finally come up with an informed decision. 
To ensure you find a loan with the best rates and options, shop around with multiple lenders. Comparing various offerings from different mortgage solution providers will help guide you in finding the perfect loan solution that works for you.  
8. Get the Best Deal Possible 
When buying a home during a recession, carefully scan the market to help you get the best deal possible. Remember that prices can be more flexible, and sellers may be open to negotiation.  
To add, factor in the cost of repairs and renovations, or add upgrades, when making your offer. This can be used as leverage to obtain the seller's acceptance of a reduced offer. 
9. Consider the 'Rent Versus Own' Dilemma
Consider all the costs that come with owning a home when deciding whether to buy or continue renting. This includes mortgage payments, homeowners' insurance, property taxes, maintenance, and other expenses.  
Also, consider the potential tax benefits of homeownership and the possible increase in value over time. Whether renting or owning, you must consider the lifestyle you can afford. 
10. Avoid Title Issues 
Under unfavorable financial circumstances, many homeowners are compelled to sell their homes. Sometimes, the property can be encumbered by a lien from contractors, banks or other lending institutions, or the local government.  
To avoid title issues, investigate the property title, check for liens, and consult a real estate attorney. This safeguards you from potential problems with the property's title in the future.   

11. Avoid a Bidding War 
Shopping during a recession isn't the time to let your emotions or guts guide you. Bidding wars are a waste of both time and money and the most important thing, after all, is to get an outstanding deal that works for you.   
12. Don't Be Afraid to Walk Away 
Pass on an offer if it doesn't feel right or appear beneficial to you. There are many possibilities out there you haven't uncovered, so don't settle for something right away other than what you deserve. 
It's better to wait until the right deal comes along than to rush into something you will regret later. After all, you are making a significant financial commitment that will affect your life for years to come.  
13. Look for a Trusted Mortgage Lender
Home loan lenders provide various products and rates and comparing options is vital before you commit. Thoroughly examine mortgage bankers, brokers, credit unions, and online lenders to familiarize yourself with the readily available loan and interest rate information. Only then do you decide on a lender to work with that meets your needs?  
Seize the Opportunity and Purchase a Home During a Recession!
Buying a house during a recession can be daunting, but it doesn't have to be overwhelming. Do your homework and take advantage of the opportunities that come during this difficult time. With the right approach, you can find an outstanding offer for your dream home and make it through with less stress.   
Let our mortgage experts be your guide through a successful home-buying process by providing informed advice and valuable insights. At LendToday, we are dedicated to helping you understand the process and find the best solution that works for you. Let's get started with your home-buying journey today! 
Latest posts by LendToday.ca
(see all)