Need some extra cash for a home improvement project or an unexpected expense? Using your home equity to get a loan might help! An equity take-out mortgage can be an effective solution for your short- and long-term financial goals.
We're here to help you get approved to get you on with your life.
If you're a homeowner in Canada, you can receive up to 65% of the value of your home through what's known as a Home Equity Line of Credit (HELOC). Keep in mind, however, that the total amount owed on the mortgage and HELOC should be at most 80% of your property's worth. There's a lot to think about—but we're here to help you understand the many options available to you.
This blog will discuss how to take equity out of your home in Ontario and what's involved in the process.
What is an Equity Takeout Mortgage?
Equity take-out mortgages can be utilized for accessing the equity in a property for a number of different reasons. For instance, it may be used to make repairs or improvements to the existing asset, as a down payment on a vacation home, an investment in another area – and more.
This equity is a relatively cheap way to receive funding to:
Make home renovations.
Consolidate debt.
Make a significant purchase, such as a yacht or a vacation property.
Reorganize your finances for the future.
Help your kids with university expenses, first-time house purchases, and many more.
How a Mortgage Equity Take Out Works
How do I take out equity from my home? Equity take-out mortgages are ideal short or long-term solutions for freeing up cash or increasing accessible liquid cash for whatever your needs are, including, but not limited to:
Repairs and renovations
Investments
Unexpected expenses
An equity take-out mortgage can only be obtained if you have enough existing property equity to support the loan. Generally, this is a maximum of 80%-85% of your home's fair market value after any other registered mortgages on it.
A takeout mortgage for equity can offer borrowers a choice between an adjustable-rate loan or a lump sum. They may also come in as secured lines of credit. With this approach, individuals have flexibility in repaying loaned funds based on when the timing works for them.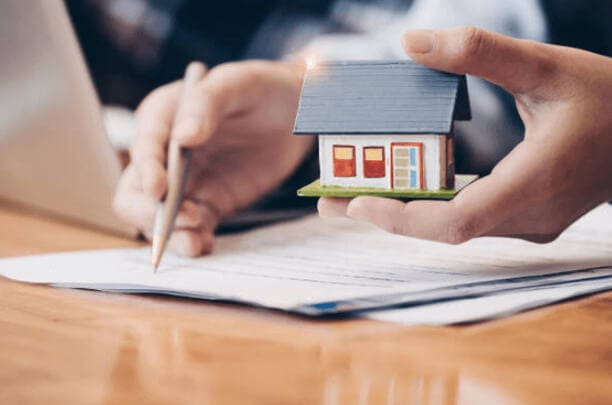 5 Effective Ways to Unlock Home Equity
How do you take equity out of your home?
Here are five ways:
1. Refinancing Your Home
You may borrow up to 80% of your home's appraised worth.
You must deduct the following from that total:
Your mortgage balance
The entire amount of your HELOC, if you have one
Any additional home-secured loans
Your lender may consider refinancing your home under the following terms:
A loan that is secured with your home
2. Getting a Second Mortgage
With a second mortgage, you can access additional funds secured by your home's equity. This loan amount is typically up to 80% of the appraised value of your property once you subtract the balance of existing mortgages.
To ensure you receive this loan, equity in your home serves as collateral. Despite getting a second mortgage, it's still necessary that payments for the original mortgage continue to be made regularly and on time.
You may be charged administrative fees such as:
Legal fees
Appraisal fees
Title Search
Title insurance
3. Getting a Home Equity Line of Credit
HELOC operates like any other line of credit. You can access funds up to the approved limit.
Because this type of loan is secured against your home, you are provided with a flexible source for borrowing money when you need it instead of taking out expensive loans or relying on conventional financing methods.
You may be charged administrative fees such as:
Legal fees
Appraisal fees
Title Search
Title insurance
4. Getting a Reverse Mortgage
Homeowners, who are 55 years of age and above, can tap into the value of their property by applying for a reverse mortgage. This type of loan, which allows you to borrow up to 55% of your home's worth, can provide much-needed financial relief and security in retirement.
Reverse mortgages tend to have higher interest rates than traditional ones, and it can be fixed or variable.
You may be charged administrative fees such as:
Legal fees
Appraisal fees
Title Search
Title insurance
5. Borrowing on Amounts You Prepaid
You can reclaim the funds that went towards prepayments of your mortgage. If you've made one-time payments, your lender may grant permission for those sums of money to be borrowed again. All prior payouts can be reclaimed and added to your home loan sum.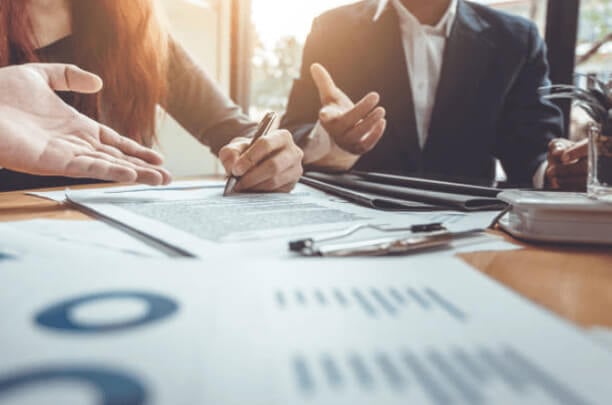 4 Factors to Consider When Considering an Equity Take-Out Mortgage
How to take equity out of your house?
Before you sign on the dotted line, remember these important points:
1. The qualifications for this type of mortgage differ from conventional fixed first mortgages. They allow you to borrow up to 65% of the appraised value with a maximum total, inclusive of your first mortgage amount, at 80%.
2. There are several costs to consider, such as potential penalties for breaking your initial mortgage (if applicable), legal and brokerage fees, appraisals, and more.
3. Consider all your options and the advantages and disadvantages of one option over another.
4. What new developments have impacted your financial situation since you last bought, refinanced, or mortgaged property? Are there any changes to the lending criteria that could affect your new application?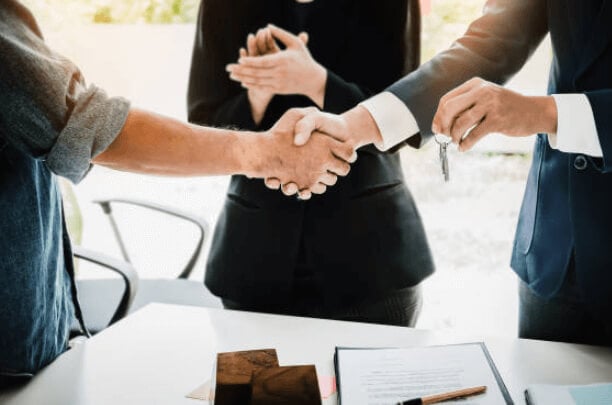 Advantages of Equity Take-Out Mortgages
Equity take-out mortgages help you access large sums of money without having to sell your property.
Here are some of the benefits:
The highest portion of an individual's net worth is in their house. If they have owned it for some time and its value has risen, they likely hold a substantial amount of equity.
An equity take-out mortgage is typically a better financial decision than any other loan option due to its competitive interest rates.
In addition, if you need funds for whatever reason, taking out an equity-based property loan gives the homeowner access to more money at lower rates than unsecured loans or those secured by another asset.
Borrowers can draw the entire amount at a single instance, or they can use portions of it at a time as needed.
Explore the Potential of Using Your Home's Equity with an Equity Take Out Mortgage!
Equity take-out mortgages are a great way to access the equity of your home to secure money at competitive interest rates. Our mortgage experts can help you understand all the risks and costs involved and ensure that you know your payment terms before signing any document. We will be your guide through this journey to unlock the full potential of using a normally passive asset, your home's equity.
At LendToday, we are dedicated to finding the best mortgage solutions and lenders to fit your needs and help you make the best financial decision that works for you!
Latest posts by LendToday.ca
(see all)