Moving from one home to another is an exciting time for any homeowner. Unfortunately, terminating your mortgage contract before its term ends can be a challenging financial burden to overcome. However, there are options that can help! For example, transferring your mortgage (or porting your mortgage) can help you avoid the penalties associated with ending a mortgage early.
In this blog, we'll walk you through what is porting a mortgage in Canada and what do you need to qualify when porting a mortgage.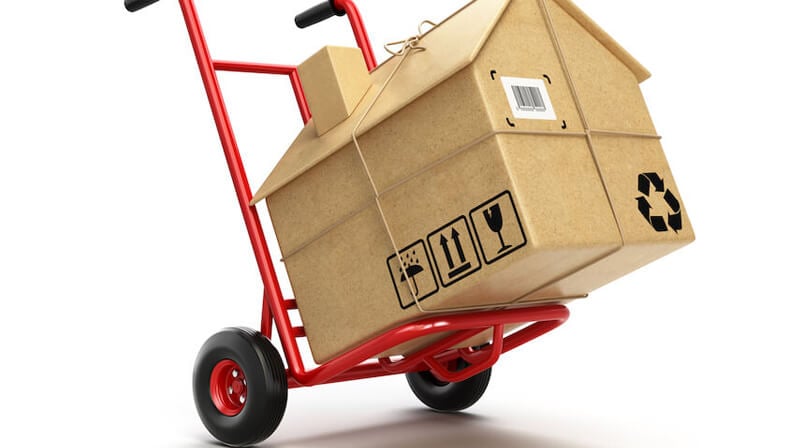 Can You Really Transfer a Mortgage?
You can only port your mortgage if you buy a new home and sell your old property simultaneously. Porting a mortgage to a lower-value property in Canada does not always mean breaking your current mortgage and facing pre-payment penalty fees. If the mortgage for your upcoming property will require more money, don't panic!
This is a common consideration when porting a mortgage, and many lenders offer what's known as "blend and extend". It considers both the existing loan as well as the interest rate and any new funds needed according to current market rates.
When to Port a Mortgage?
If you're thinking of porting or transferring your mortgage, now is the time to act, as lenders offer rates lower than the current market rates. Ultimately, porting or moving your mortgage could be a smooth financial decision. This is because your blended rate will be lower than if you started a new mortgage from scratch.
If the mortgage rate you qualify for is lower than what you have now, porting may not be your best option. Refinancing is likely a better choice to benefit from these reduced rates. Our team of experts will help ensure you pick the option that makes the most sense for your financial situation.
Can You Port Any Mortgage?
Unfortunately, you won't be able to port your mortgage to a new property in every situation. Some lenders understand and permit mortgage porting while others do not allow this option.
Connect with a mortgage broker to learn which lenders offer portability for your specific case.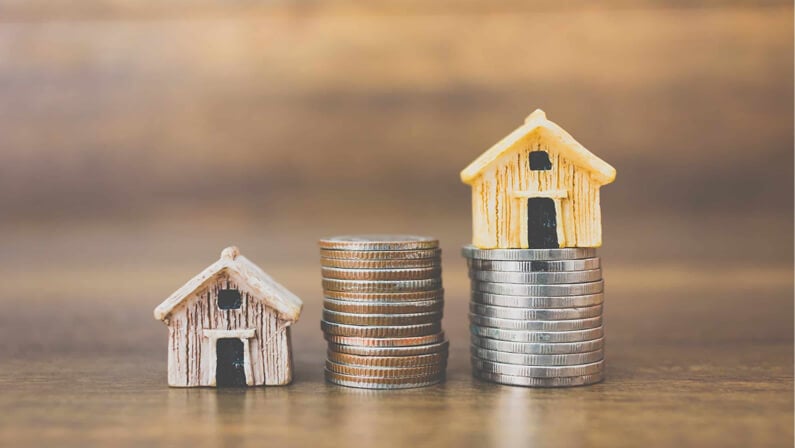 How Does Porting a Mortgage Work
Here is your guide on how to port a mortgage.
1. Call Your Mortgage Broker
The mortgage broker will analyze your mortgage agreement and let you know if it is eligible for porting. If so, the broker can assist in calculating both the expense of breaking and porting your loan, enabling you to select the best financial option that works for you.
2. Apply to the Lender
When you decide to port your mortgage, the next step is to apply with a lender. Your lender will conduct an extensive background check on you, much like what they did when you initially obtained your mortgage loan. Based on their findings, the lender will notify you about their decision.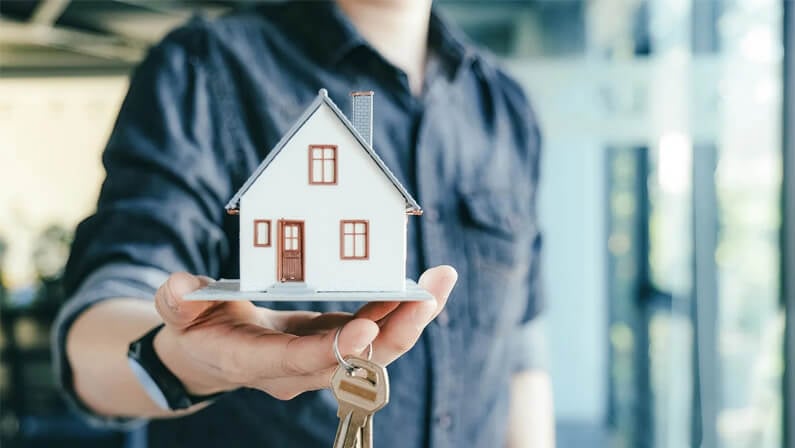 Qualifications for Porting a Mortgage
What do you need to qualify when porting a mortgage?
Here are some essential things to keep in mind:
1. Interest Rate
If you are lucky enough to have a fixed-rate loan, your lender is more likely to offer their assistance. Nonetheless, if you have variable rates that can change over time, lenders will require that you switch to a fixed-term mortgage rate.
2. Purchase Price of Your New Home
If your new property costs more than the balance of your current loan, consider obtaining a blended mortgage. It means you would continue making payments on the existing loan – and any difference between the new and current mortgage payments will be incorporated into each month's mortgage payment.
3. Your Current Mortgage
If your new home is more expensive than your old one, you must qualify for a new mortgage. Your loan provider will review your credit and decide whether your income can cover an increased rate. This process helps them determine whether porting over the original mortgage is feasible.
Do I Need a Down Payment When Porting a Mortgage in Canada?
Yes! The usual rules regarding mortgages still stand when porting a mortgage, meaning if the mortgage required for your new home surpasses 80% of your mortgage balance, you may be subjected to a mortgage default premium.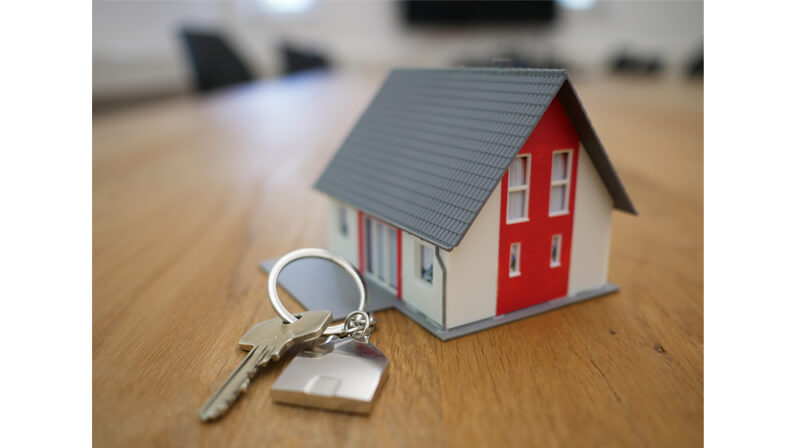 The Challenges of Porting Your Mortgage
Purchasing a new property and porting your mortgage may seem simple – but the process is far from straightforward. Here are some of the challenges that could arise when transferring a mortgage:
You Have a Limited Closing Time
If you're trying to port your mortgage, most lenders will give you a very limited window in which to do so – typically between 30 and 120 days. This is often not enough time to find a buyer for your old home and move into the new one.
To increase your odds of success in this situation, it is a wise idea to ensure all aspects are taken care of before beginning the relocation process.
The New Property Needs a Larger Mortgage than the Previous One
Mortgage rates can drastically increase, resulting in a need for new negotiations with your lender. Luckily, many lenders are open to extending and combining payments while blending the old interest rate with the newer one, so you can find an agreeable middle ground.
This way, you don't have to worry about paying too much out of pocket at once or having too much debt later. Unfortunately, the typical outcome of this approach is an extension on your mortgage term – regardless of how much you have paid down.
Your New Property Costs Less than the Previous One
Specific difficulties may arise if you purchase a new property with an equivalent or lower value than your current one. Although most lenders will not impose any penalties on porting in this situation, you should be prepared to make a large pre-payment to cover the balance of your old mortgage.
Cannot Afford the Down Payment
Before you decide to purchase your new home, consider if you can afford the deposit. If you close on your new property before selling off your old one, you'll need to have the funds on hand for a down payment without having any funds from the sale in hand.
If you cannot afford your initial payment and the lender does not provide bridge funding, refinancing or securing a second or private mortgage may be your only option. Unfortunately, this might also prohibit you from porting in some instances.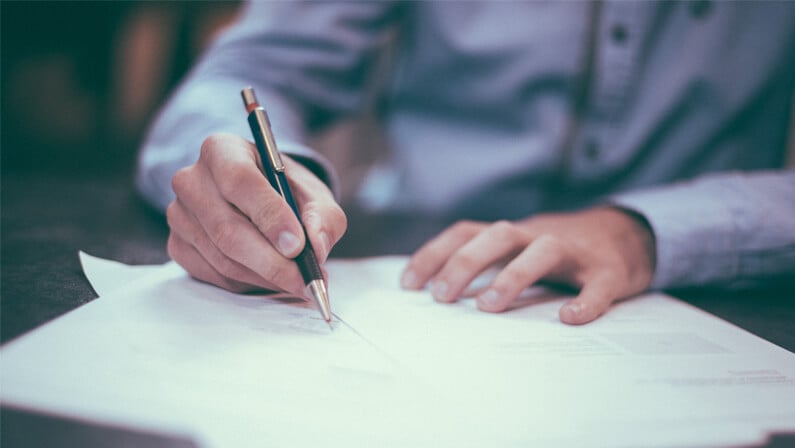 Alternatives to Porting
If porting your mortgage isn't an option, don't worry! Various alternatives can help maintain your low-interest rate and monthly payment.
Renegotiate Your Mortgage with Your Current Lender
Renegotiating your mortgage can help reduce monthly payments, extend the loan's term, or allow you to switch from a variable-rate mortgage to a fixed-rate one.
Break Your Contract and Refinance to Another Mortgage
Although this could lead to a higher interest rate, it is an option that gives you more control over your payment and terms.
Wait for Your Mortgage Term to End, Then Switch Lenders
This allows you to take advantage of lower rates, cash-back incentives, and other benefits.
Sign Your Existing Mortgage Over to the Buyer
It may be a viable solution if you transfer the mortgage from one property to another. The new buyer can assume your existing mortgage and take over the payments.
Unlock The Path to Hassle-Free Mortgage Portability!
Mortgage porting can be daunting, with numerous factors to consider before deciding. Whatever option you choose, it is essential to take the time to research and get yourself informed on all available options.
It is always best to have an expert or trusted mortgage advisor who can present to you the pros and cons of different strategies, such as refinancing, re-negotiating, or porting. At LendToday, we offer a full suite of resources to guide you through the process from start to finish. Call us today!
Latest posts by LendToday.ca
(see all)